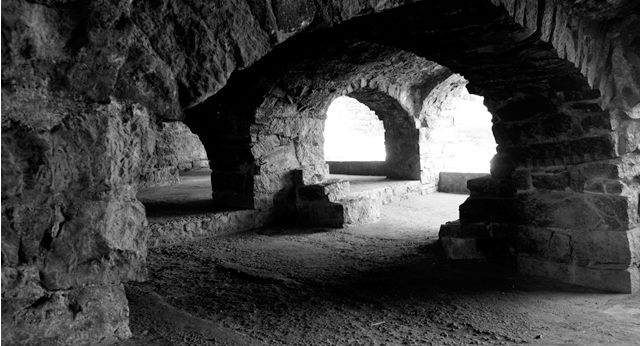 Vedya Rao Gandra, a photographer from Hyderabad, will be putting up two photo exhibitions at Do Din 2014!
Automobiles in City Slums
On the edges of the elitist Banjara Hills in Hyderabad is the city's largest slum, Jawahar Nagar. The fancy fleet of automobiles on its main roads assume a different role, form, meaning in this slum- the spoils of accidents, the chained vehicles that speak insecurity, the pride of owners shown in the ornamentation of two wheelers and autos. These vehicles speak so much about the inequality in the city s life, even within a radius of couple of kilometers.
Here are some of the photos: (please click to enlarge)
On the Edge – Golconda Fort
These photographs speak of the precarious state of the world heritage site of Golconda fort in Hyderabad. The delicate state of the structures are ready to crumble down anytime. A symbol of the history and culture of the of Deccani region needs to be protected. The doorway that fell down recently is a sign of what will be left if immediate action is not taken in conserving and preserving Golconda Fort.
Here are some of the photos: (please click to enlarge)