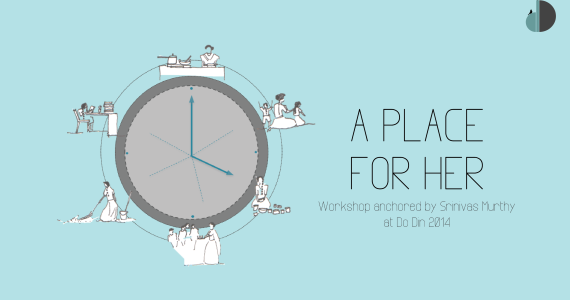 A Place for Her – Preliminary Workshop Report
On 20th December, Do Din 2014 hosted a workshop called A Place for Her in collaboration with the Architecture and Design Foundation of India. Here is a preliminary report of the outcomes of the workshop put together by the ancors!
Thanks to Srinivas Murthy and Tauqeer Ahmed for anchoring this workshop and thanks to all the participants!